Slow Cooker Pulled Pork
KETO SLOW-COOKER PULLED PORK
Don't have all day to babysit an old-fashioned charcoal smoker? No problem. This slow-cooker recipe is low-maintenance, set it and forget it, and best of all is keto friendly with no sugary rubs or sauces.

Dry Rub:
1 tbsp chili powder
1 tbsp salt
1/2 tsp paprika
1/2 tsp garlic powder
1/2 tsp pepper
1/2 tsp cumin
1/4 tsp cinnamon
1/2 tsp truvia or alternative granular sweetener
The rest:
3-5 lbs pork shoulder (Boston butt, pork butt)
2 onion sliced
4 cloves garlic
1 cup chicken stock
1 tbsp liquid smoke (I use Hickory)
keto friendly BBQ sauce.
Combine all the dry rub ingredients into a bowl and mix until uniform. Grab your slab of pork and pat it dry with a paper towel - take a knife and score the fat cap on it, don't remove it as it will render and add some much needed flavour. Now get your rub on, making sure to get into all the nooks and folds of the meat, set aside.
Lay down a bed of sliced onions and garlic in the slow cooker pot, dump in the chicken stock and liquid smoke. If you like it extra smokey, double the dose to 2 tbsp. Liquid smoke is key here, it really amps up the flavour to give it that authentic low-n-slow BBQ touch. Flick that switch, set to low, and come back in 8 hours or so. You'll know it's ready when the meat falls of effortlessly, or if you're a stickler for numbers, when the meat reaches an internal temperature of 195F/90C.
Now take out the pork, remove the bone if required, and pull your meat to your heart's content. Remove any large pieces of fat you don't fancy, until you're satisfied. Using a strainer, separate the liquid from what's left of the onions and garlic. Return the onions to the slow cooker, dump in you're pulled meat, and add in your favourite keto compliant BBQ sauce - don't have one and feeling extra ambitious, try out EFBF's own homemade keto BBQ sauce recipe. You can also add in about 1/4 - 1/2 cup of the just strained liquid-gold if you like it juicy. Slow cook on low for another hour or whatever your patience permits, and that's all she wrote. Serve with some coleslaw, pickle, or whip up a killer pulled pork sandwich with this keto almond bun recipe.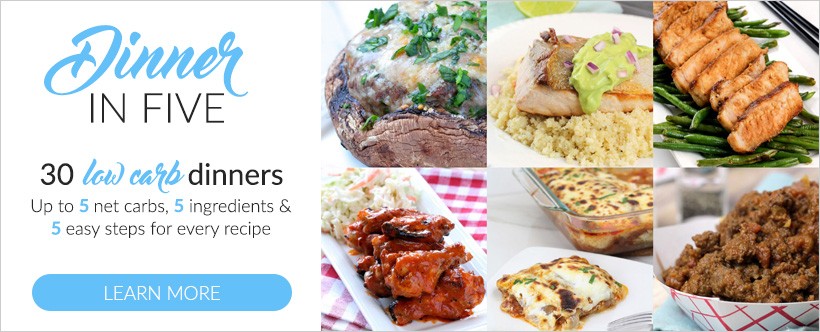 Mark