Keto BBQ Sauce
If you're BBQ lover like me, eating keto feels more like a treat than a diet. Grilled chicken, wings, ribs, brisket and pulled pork are all fair game – that is, until it's time to slather your favourite sauce all over that grilled goodness. Most store bought BBQ sauces are high in sugar and are sure to put a dent in your daily carb count. We've put together this low-carb keto bbq sauce, so you can enjoy your BBQ without the added carbage of conventional sauces.

1 ½ cups water
½ cup cider vinegar
1 tbsp Worcestershire sauce
2 tbsp soy sauce
¾ cup ketchup (Heinz 'No Sugar Added')
3 tbsp chopped onion
¼ cup butter
1 clove garlic minced
3 celery stalks chopped
½ tsp truvia
1 tsp paprika
1 tsp chili powder
1 tsp salt
pinch of pepper
½ tsp liquid smoke
3 bay leaves
½ tsp xantham gum
Grab a saucepan and dump in the water, vinegar, Worcestershire, soy and low-sugar ketchup. I use Heinz 'No Sugar Added' ketchup which I've taken a liking to at only 1g of carbs per serving. Chop up a few tbsp of onion, 3 stalks of celery and clove of garlic – add that to the mix. Follow with the sweetener and spices, bay leaves, and some liquid smoke.
Stir it up, and bring it all to a boil. Pro tip - playing Bob Marley's Stir It Up in the background infuses some Jamaican spiciness, so resist the urge to do so if you're not a fan of heat. Humming it is okay, however. Reduce the heat and let it simmer and do its thing for 30-60 minutes.
Remove from stove and pass the sauce through a strainer. Let the sauce cool then add in the xanthum gum and mix well – this will help thicken the sauce. If you prefer a more runny sauce for your brisket or pulled pork, than go ahead and skip this step. Pop the sauce in the fridge for a little while to allow it to set-up, and you're good to go. The sauce is even better the next day, so if you're not a procrastinator like me, make this stuff the day before your next big cook-out.
There you have it, guilt-free keto BBQ sauce. Now fire up that grill!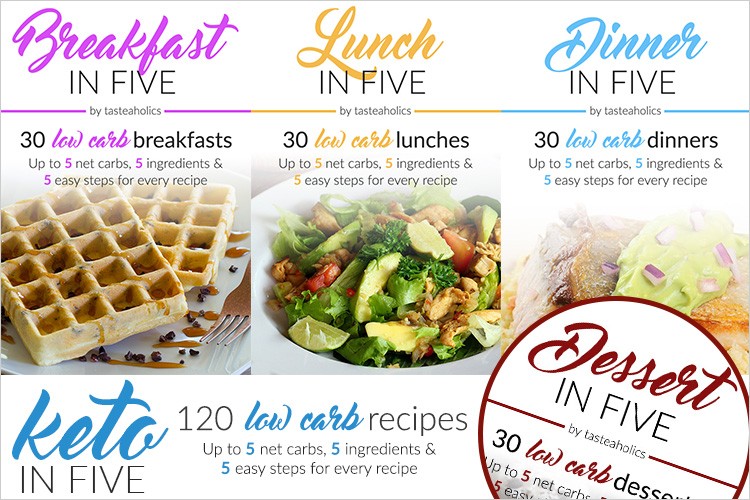 Mark